IFCR Elects Leadership for 2011-2012
Ginty unanimously chosen as new Chair, capping successful weekend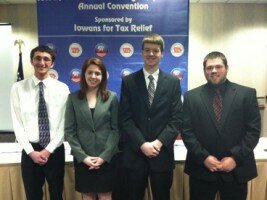 The Iowa Federation of College Republicans chose their new leadership for 2011-2012 on Saturday, electing University of Iowa junior Natalie Ginty to serve as the new IFCR Chair. Joining her on the new Executive Board are Vice Chairman Chase Hunter, Secretary Colin Tadlock, and Treasurer John Kaufmann. The elections concluded a very successful weekend for IFCR, with a star-studded Spring Convention. Read more about the 2011 IFCR Spring Convention below:
Chairman's Welcome
From Natalie Ginty, Chair of Iowa Federation of College Republicans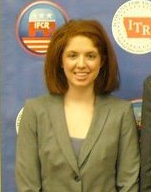 Welcome to the official website of the Iowa Federation of College Republicans! IFCR is the dominant youth-based conservative movement in Iowa, with chapters all across the state at state universities, private colleges, and community colleges alike. With so much at stake in November 2012, it is critical that we lay the groundwork now so that we can head into 2012 prepared to take back our government. Explore the website and find out how you can make a difference on your campus today!
Donate to IFCR
Executive Board
Help Fight Against Liberal Hypocrisy, Donate Today!
Do you part to support the College Republicans!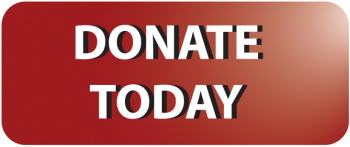 First, Iowa State University singles out Logan Pals for exposing the university's wasteful spending. Now, University of Iowa professor Ellen Lewin has succinctly told the College Republicans, via her state-funded University email, "F*** OFF, REPUBLICANS!" Help us bring the fight for conservative principles to our state's college campuses by donating to the Iowa Federation of College Republicans today!